2010 The first edition of the Miss Global Teen contest will be hosted by the state of Mato Grosso do Sul and the city of Campo Grande, Brazil, from June 28 to July 4. The grand finale will happen on July 3, at the beautiful Campo Grande's Rubens Gil de Camilo Convention Center.
Alexia Viruez , Miss Global Teen Bolivia 2010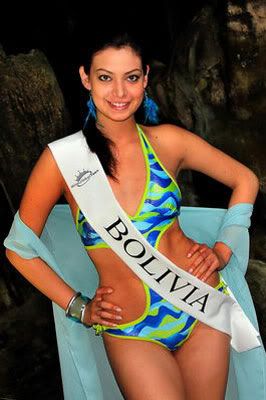 Santa Cruz, BOLIVIA - Bolivia has its representative for Miss Global Teen 2010, and she is Alexia Laura Viruez, 15, from Santa Cruz. Alexia is a model and high school student at the British School, in her native Santa Cruz. She is 1.76 m-tall and plans on studying Psychology at the university in the future.